Webinar Overview
2021 promises to be the breakthrough year when 2.5D based custom SoCs and chiplets will play a very prominent role in turbo-charging cloud/AI, HPC, networking and storage applications.
Join us for this webinar to learn more about how OpenFive is collaborating with our customers and partners to drive domain-specific innovations in Die-to-Die (D2D) IP, custom silicon and advanced package design methodologies.
Key Learnings:
Die-to-Die connectivity, various package options

Who Should Attend?:
Designers, Architects, Marketing, Package engineers
Speaker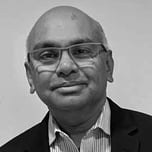 Sudhir Mallya
VP, Product & Corporate Marketing
Sudhir Mallya is Vice President of Corporate and Product Marketing. He is responsible for custom silicon product marketing, technology roadmaps and business model innovation, corporate marketing initiatives, and strategic customer and partner alliances. He was previously at Toshiba where he led their North American silicon BU with a focus on data center and automotive applications. He is based in Silicon Valley and has held executive positions in engineering, marketing, and business development at leading semiconductor companies including Renesas and NEC. He has led multiple $100M+ global strategic customer engagements from very early concept to high volume production. He has a BSEE from the Indian Institute of Technology, Bombay, and an MSEE from the University of Cincinnati.
Moderator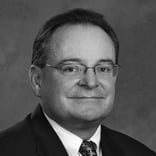 Daniel Nenni
Founder of SemiWiki.com
Daniel Nenni is the founder of SemiWiki.com (an open forum for semiconductor professionals) and the co-author of Fabless: The Transformation of the Semiconductor Industry. Daniel is an internationally recognized business development professional for companies involved with the fabless semiconductor ecosystem.
About OpenFive
OpenFive is a solution-centric silicon company that is uniquely positioned to design processor agnostic SoC architectures.
With customizable and differentiated IP for Artificial Intelligence, Edge Computing, HPC, and Networking solutions, OpenFive develops domain-specific SoC architectures based on high-performance, highly-efficient, cost-optimized IP to deliver scalable, optimized, differentiated silicon.
OpenFive offers end-to-end expertise in Architecture, Design Implementation, Software, Silicon Validation and Manufacturing to deliver high-quality silicon.
490 North McCarthy Blvd #220, 95035 Milpitas, CA, USA
+1 415 673-2836
+91 9886787198